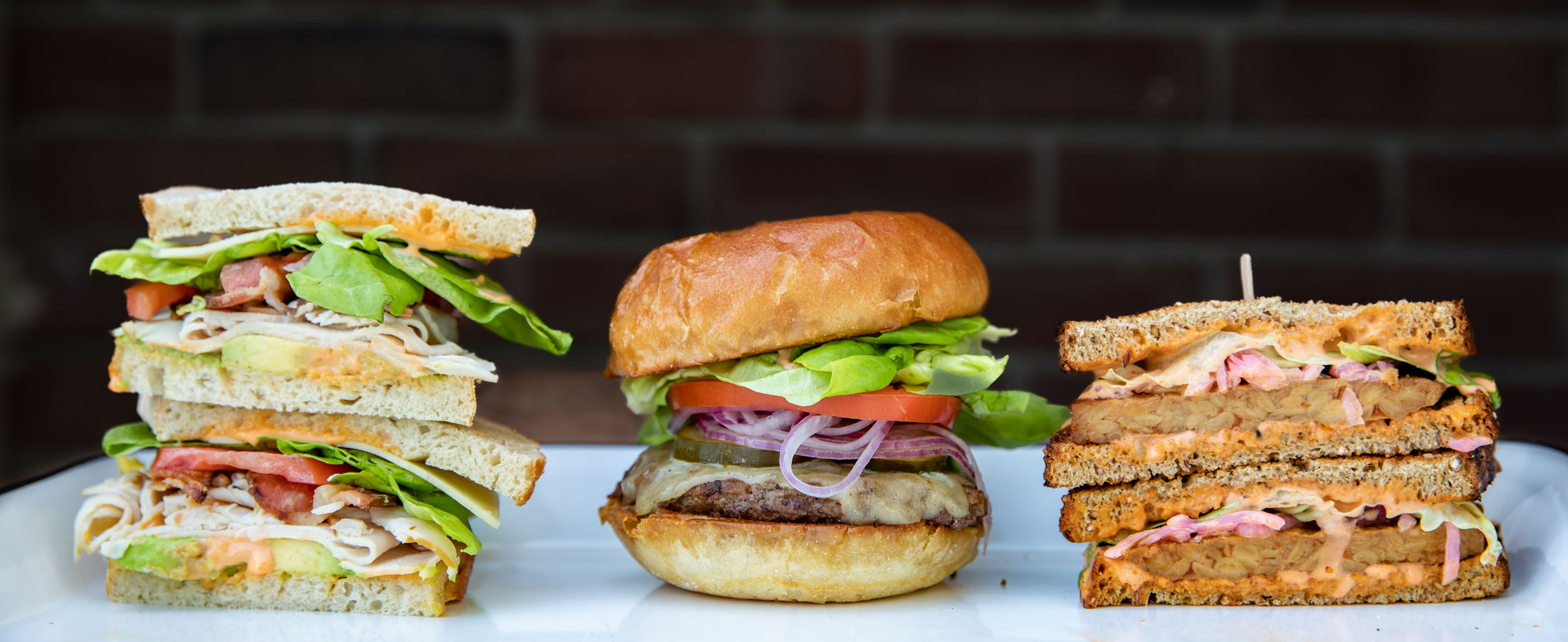 Located in Hanover New Hampshire, the Nest Kitchen and Cafe and the Nest Pantry and Catering offer delicious food served with big smiles! We work with local farmers to source high quality locally produced ingredients and ensuring that we provide our community with healthy, delicious food.
Welcome to The Nest Kitchen! We are a small cafe that specializes in delicious food served with big smiles! Breakfast, smoothies, baked goods, sandwiches, soups, salads and a variety of prepared foods await you. We work with local farmers to ensure we support our local community while providing convenient, healthy food for people with busy lives because when you eat better, you feel better. We are located in Hanover New Hampshire, at 57 South Main St. and serve all of the Upper Valley. So, if you're looking for a great cup of coffee or a delicious lunch stop in and see us!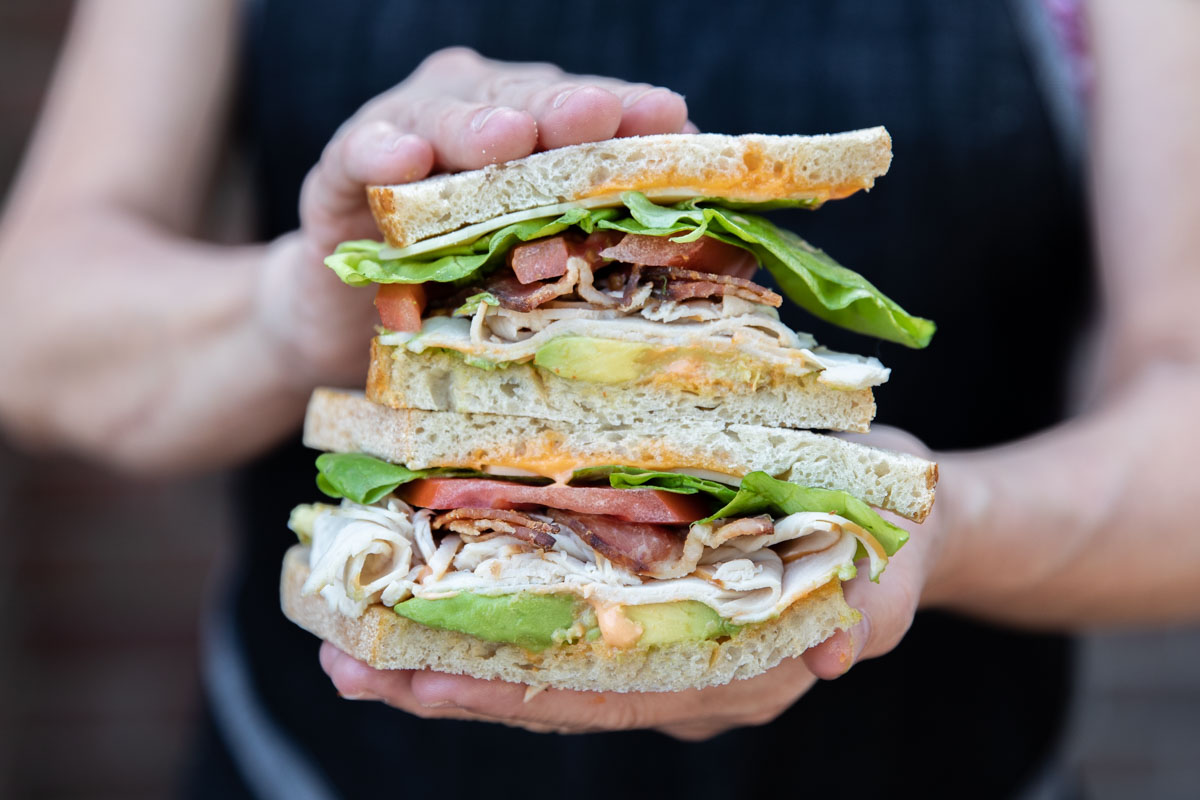 The Nest Pantry & Catering – Our Vision
The Nest Pantry is a grab & go cafe and mini marketplace with delicious offerings from espresso to dinner. It is located at 53 S Main St, behind The Nest Kitchen & Cafe, next to Molly's patio. It is the quick service partner to our sister restaurant. Here, you can come in and find our foods prepared for you to grab and go. Same quality, no waiting! We will also offer a full-service hot bar & salad bar, freshly made breakfast & lunch sandwiches, fresh pastries and an assortment of refrigerated and frozen meal components. We offer scratch foods made from the highest quality ingredients including local produce. Once open, online orders will be picked up here.
We also offer catering for events of all sizes! Choose items from our regular menus or have us  customize a menu specific to your event.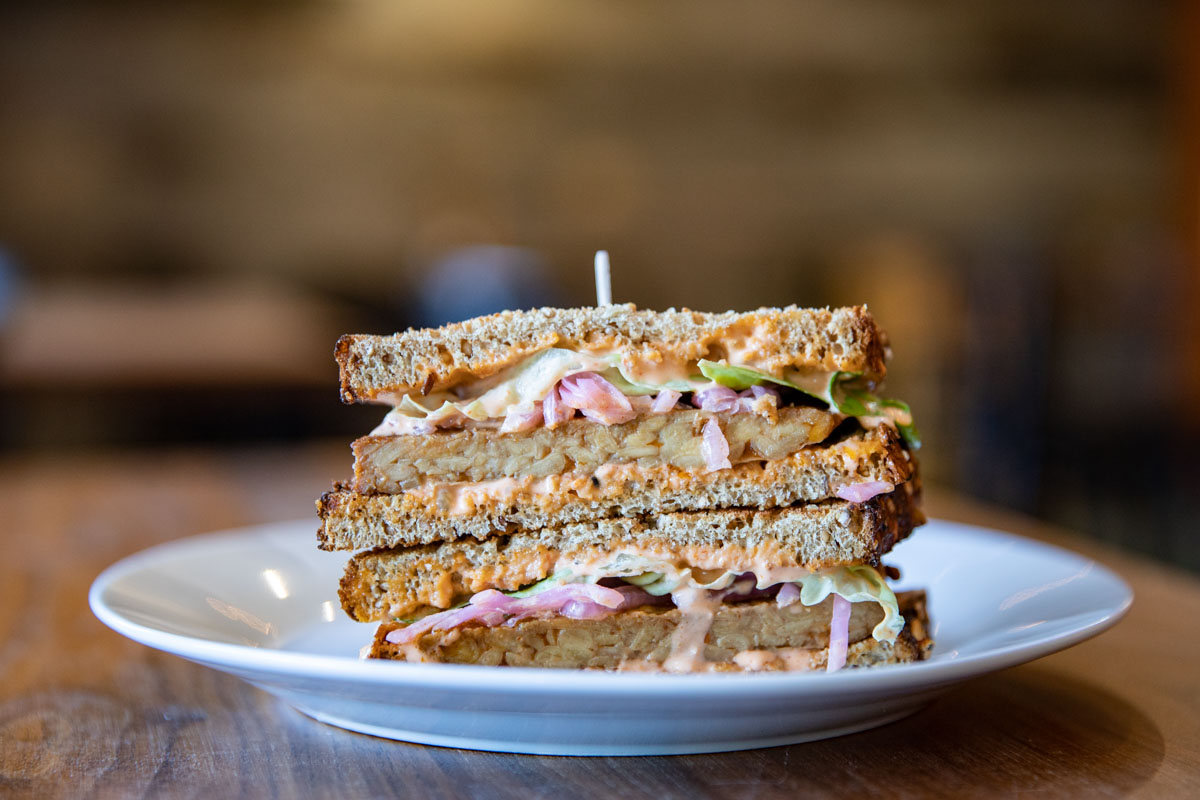 ⭐️ ⭐️ ⭐️ ⭐️ ⭐️
"My favorite local sandwich shop 😋 they're great for breakfast and lunch.
The beet Reuben is good, the tofu club, the green heron, etc.
Their coffee and baked goods are also delicious"
⭐️ ⭐️ ⭐️ ⭐️ ⭐️
"Absolutely love The Nest Kitchen! I always tell myself that I should try something different on the menu, but I just cannot get enough of the Turkey Apple sandwich! It hits all the right notes. The sharpness from the cheddar, sweetness and crunch from the apple, the pepperiness from the arugula, and the bit of spice from the house made sriracha mayo. There is just the right ratio of turkey and other ingredients between the thinly sliced and lightly toasted sourdough bread. All I have to say is…YUM! I can vouch for the chai spiced sugar cookies and coffee drinks too. Takeout is packaged well and ready when I arrive and the staff is always friendly. Such a great addition to downtown Hanover! Highly recommend."
⭐️ ⭐️ ⭐️ ⭐️ ⭐️
Needed to have a vegan menu for an event at work and The Nest had many really great options!  Amber and her crew did a great job and everyone loved the food, whether they were vegan or not!
⭐️ ⭐️ ⭐️ ⭐️ ⭐️
Really interesting sandwiches. Great vegetarian options.  My daughter and I shared the bbq tempeh sandwich and the caprese. They did not disappoint.  Flavorful and fresh!  Size was perfect for our appetite.
⭐️ ⭐️ ⭐️ ⭐️ ⭐️
Wow! Stopped in Hanover for a quick lunch and found The Nest. Best road trip find ever. If you're looking for fresh, delicious, locally sourced food, this is a great choice. Their Roasted Beet Reuben was out of this world savory. Grilled cheese with apple and bacon also a winner. We're looking forward to stopping in on our next road trip.